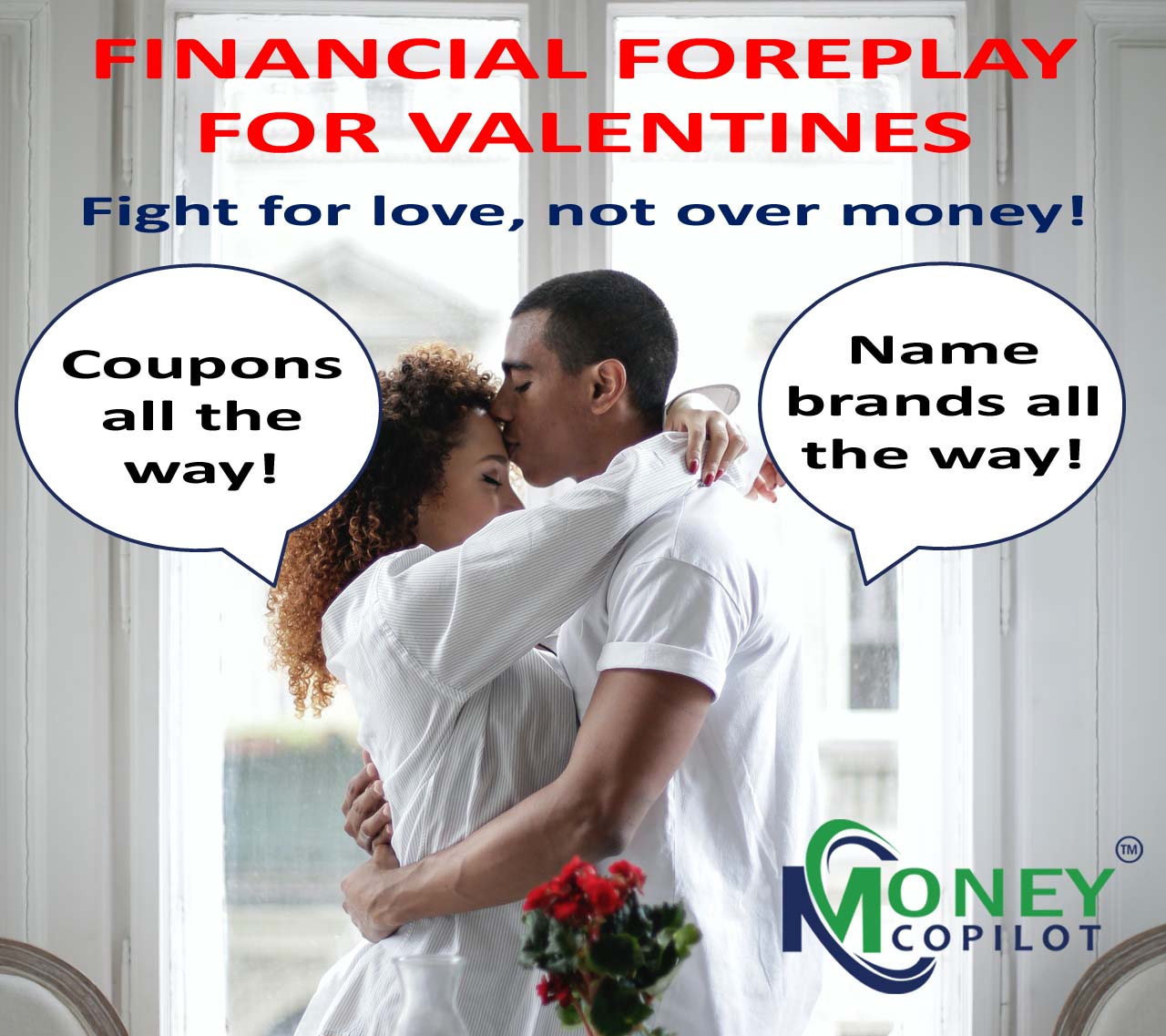 Last Updated: 1/29/2022
Moneycopilot, LLC is proud to present Financial Foreplay for Valentines. After you show your Valentine some love and passion on Valentine's day, take a brave next step. Get together again and learn each other's financial erogenous zones. Plant the seeds that will give your relationship a more solid foundation from which to grow as a couple. You've found the love of your life. Now, make moves to ensure that money doesn't get in the way of that love. And if your foundation needs some repair work, we got you covered. Financial foreplay now can save your relationship from financial infidelity later.
Financial Foreplay for Valentines
Special couples pricing is available for many of our services at this time. Feel free to sign up for a free MoneyCheck session or email us at sales@moneycopilot.com. Your relationship and communication about finances will be better for it.
**Moneycopilot, LLC is a member firm of the American Association of Daily Money Managers (AADMM) in good standing.**